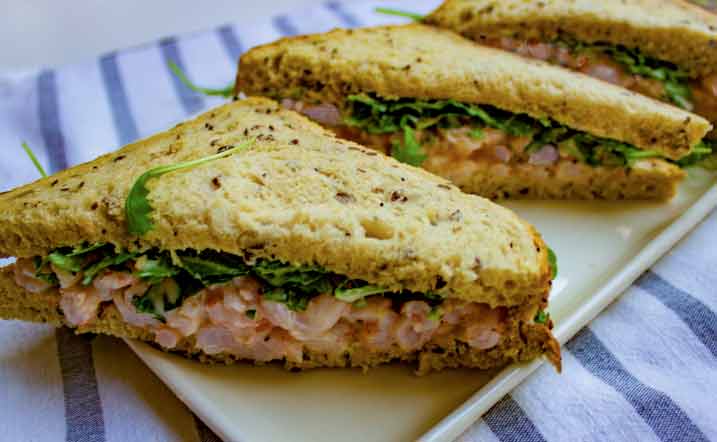 Simple Prawn Sandwich Recipe
As the title suggests this is a super quick and easy sandwich to make. Stick around though to discover how to put this simple prawn sandwich together.
I've used pre cooked and peeled prawns in my sandwich which are readily available in most supermarkets.
For the more adventurous amongst you, fresh raw prawns would be even more tasty.
If you do go down the fresh raw prawn route.
Cook the shelled prawns in some butter, garlic and pepper until they turn a nice pink color throughout.
Cooking the fresh prawns for several minutes on a medium heat once the butter has melted should do the trick.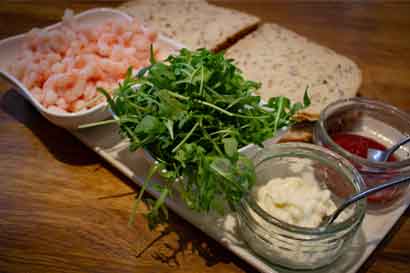 How to Make a Simple Prawn Sandwich
You're going to need around 3.5 oz or 100 grams of prawns, plus 2 bread slices of your choice. I've spread butter onto one side of each of my bread slices but you can use margarine of course.
To make the sauce it's just a matter of mixing a couple of dollops of mayonnaise and ketchup together.
 Add some pepper to taste, mix in the prawns, and voilà!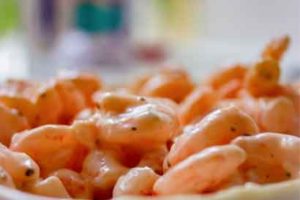 Now spread the saucy prawns onto one side of the buttered bread and top with a handful of rocket leaves (arugula).
Finally, add the remaining buttered bread slice to top off, now cut the finished sandwich to serve.
Check out Chef Ricardo in the video below to watch how to make this quick and easy delicious prawn sandwich.
Simple Prawn Sandwich Recipe
Ingredients
Bread of your choice – 2 slices
3.5 oz (100 grams) pre cooked prawns
2 Tbsp ketchup
2 Tbsp mayonnaise
Pepper to taste
Rocket

(arugula)

Butter or margarine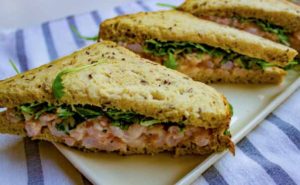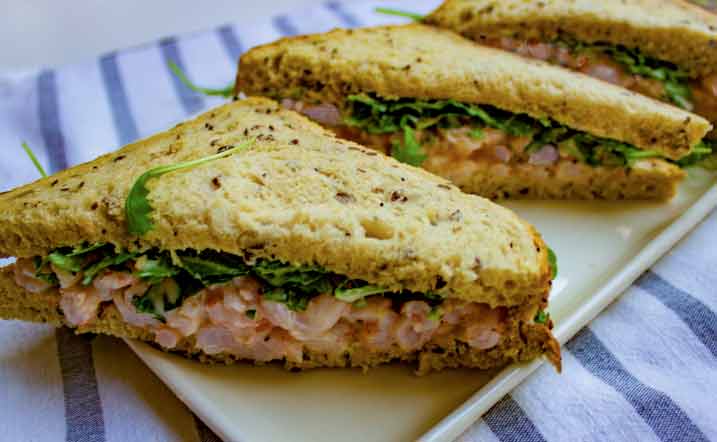 Instructions
Butter one side of each slice of bread
Mix the mayo, ketchup and prawns together in a small dish
Add pepper to the prawn mix to taste
Spread the prawn mix onto one side of the buttered bread
Top with rocket leaves
Add the final bread slice buttered side down
Cut and serve