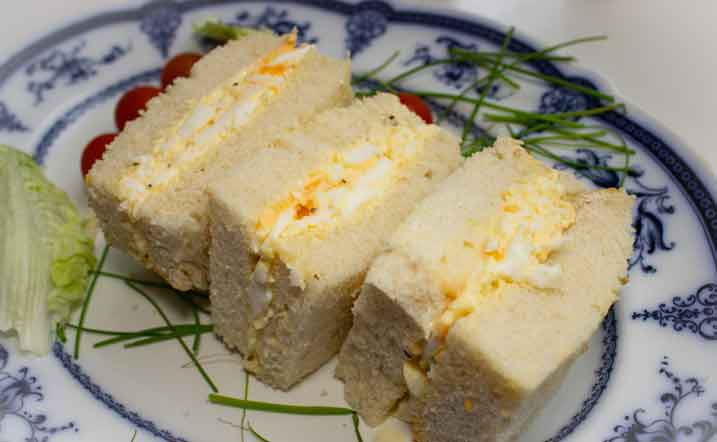 Japanese Egg Sandwich (Tamago Sando Recipe)
Japanese egg sandwiches are very popular. Anyone who grew up in Japan would have eaten tamago sando as they are known locally.
This tamago sando recipe uses some of the classic ingredients to help make that really authentic Japanese sandwich come to life.
To make 2 sandwiches from 4 slices of bread we're going to need 3 large eggs. Boil the eggs for around 10 minutes in boiling water. The water must reach a rolling boil to start off with before immersing the eggs.
Once the eggs have been boiled, cool them immediately in cold water and let the cooked eggs settle for a minute or two. Now peel the eggshell from the eggs. The eggs are now ready to gently mash using a fork.
While mashing the eggs add the following seasoning:
¼ tsp sugar 
¼ tsp salt 
Freshly ground black pepper 
2 tsp milk 
2 Tbsp Japanese mayonnaise
The real secret ingredient here is the Japanese mayonnaise, also known as Kewpie mayo. It has a unique sweet tangy flavor to it.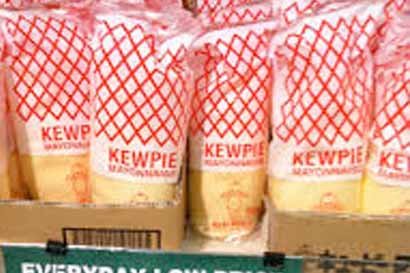 You can find Kewpie mayo to buy online or perhaps a specialist grocery store near you. I recommend purchasing some as it lasts a long time in the refrigerator.
The mayo is also used not only for this recipe but many other Asian sandwich recipes too such as Korean Street Toast.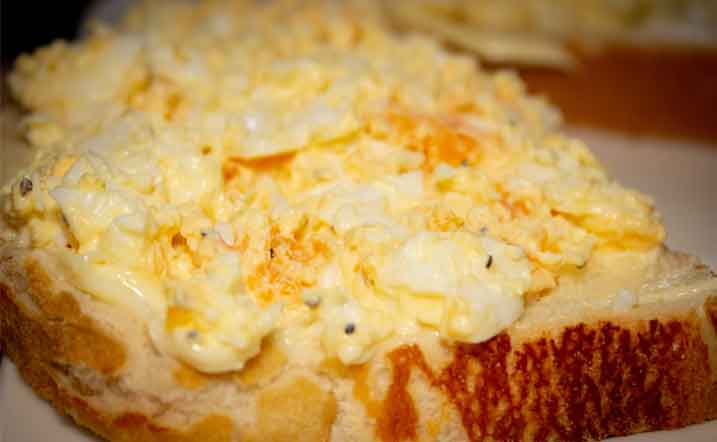 With the egg filling prepared it's time to spread some salted butter onto 1 side of each slice of bread. For a truly traditional sandwich use Shokupan bread which is a soft white Japanese bread which you can find in most Asian grocery stores and bakeries.
Take that delicious egg mix and spread evenly onto one side of two slices of the buttered bread. Now complete the sandwich by topping with the remaining bread slices.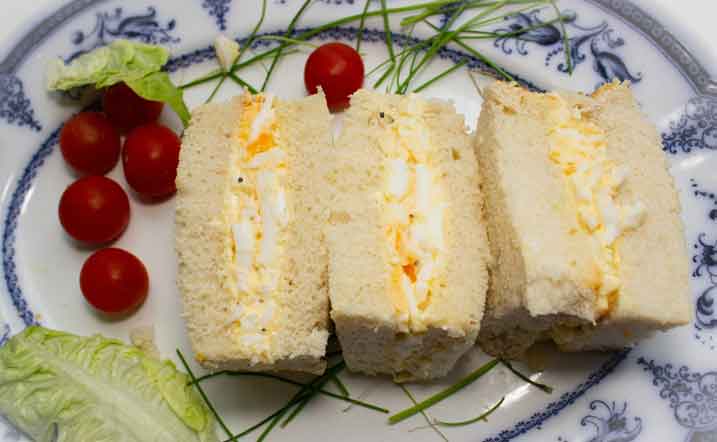 The final step is to press the sandwiches gently using a small plate. Place the 2 sandwiches onto a small plate and use a plate of similar size to gently press down the bread and egg filling.
Japanese cuisine is all about delicacy, so to complete your tamago sando carefully cut the crusts from the bread and your ready to serve.   
Ingredients
3 large eggs 
4 slices Shokupan (Japanese pullman loaf bread) 
salted butter 
¼ tsp sugar 
¼ tsp salt 
Freshly ground black pepper 
2 tsp milk 
2 Tbsp Japanese mayonnaise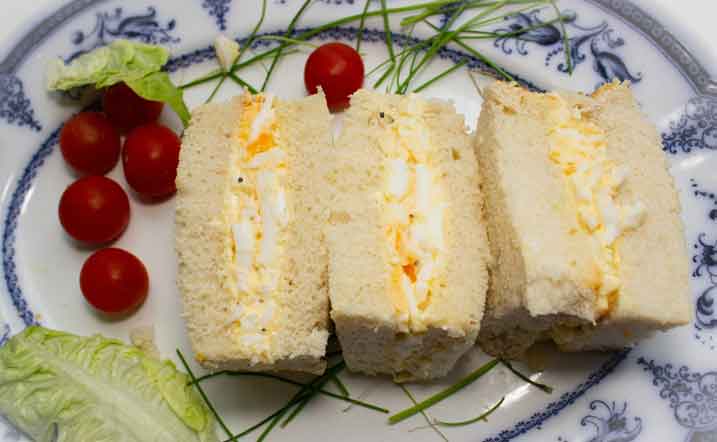 Instructions
Boil 3 large eggs for 10 minutes
Remove the eggs from the boiling water
Cool off the eggs in cold water
Peel the eggs
Mash the eggs into a bowl using a fork
Add the seasoning & mayo
Butter 4 slices of bread on 1 side each
Spread the egg mix on one side of 2 slices of bread
Top with remaining slices of bread
Press down on the sandwiches using a small plate
Cut the bread crusts from the sandwich
Serve