This page may have Commerce Content. If you buy something from our posts, we may get a small share of the sale.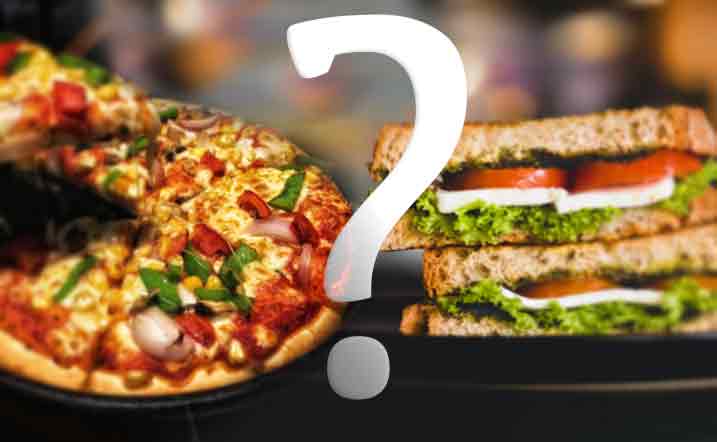 On many occasions, I have come across arguments on whether pizza is a sandwich or a pie or rather how to make a cornbread pizza?
These conversations and arguments have been going on for a while now and in this article, I might have the answers to your questions.
Lets take a moment to compare the cultural and physical characteristics of pizza and sandwiches.
Is pizza a sandwich or a pie?
What is a sandwich?
This is a well-known type of lunch food eaten as packed lunch in schools, picnics or maybe at work.
It normally includes two slices of bread (maybe plain or coated extras like mustard to enrich its texture and flavour) acting as a wrapper and in between some vegetables and a piece of meat or sliced cheese. 
The best sandwich is one that is nutritionally complete, these include carbs, some vegetables and a nice protein. Not all sandwiches are complete but it's okay because some best sandwiches are far from complete.
The best part about sandwiches is that they can be served when both hot or cold making them available at any time. 
Why is pizza a sandwich? 
Some sources say that pizza is a sandwich because the flat base of the pizza is mainly bread dough.
If you can recall what a sandwich is you know all central features including a sandwich mainly has two pieces of bread, one at the base the other at the top and the extras sandwiched in between them. 
Pizza lies on dough filled with cheese, tomato sauce, and meat or maybe vegetables.
The fact that it is an open-faced sandwich clearly explains why pizza qualifies to be a sandwich and helps you to understand the different categories of pizza.
Is pizza a pie? 
Pizza resembles a pie with the same features as the sliced triangles, a crust, and its circular shape. It was first called a "pie" by the Italian immigrants when they entered the USA.
Italian style pizzas over time took up the interesting name of "tomato pie" which later evolved to the more common "pizza pie" after the languages met and interacted.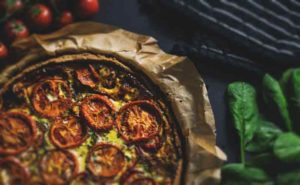 When you think of pie as another type of pizza, that is where you go wrong." pizza pie" is used to refer to the whole pizza and not just a slice of pizza.
In the American English dictionary where pizza is more of a noun with an unknown commodity, you are supposed to order a slice of pizza or a pie of pizza or rather order a "pizza pie".
Cornbread Pizza
You sometimes wonder what to serve with cornbread.
Everyone is disappointed when they are not served pizza as the usual Friday night dinner, as a cook you need something quick and cornbread pizza is one of the quick and best dishes around. It is super tasty and also more nutritious and basically what one needs is;
Water
Salt
Bell pepper
Sauce for the pizza
Sliced pepperoni
Onion
Minced beef
Garlic powder
How to Prepare Cornbread Pizza
First, place an iron skillet in the cooker and let it warm up for a while but not too hot.
After spraying the sides and bottom with a cooking spray, put the buttered cornbread in the skillet extending it out to the edges, cover and let it burn on medium heat for about 10 minutes. 
Use a spatula to flip the cornbread and then cook for another 5 minutes. This may be a bit challenging and you might actually need an extra pair of hands.
Remove from the skillet and let it cool down on a wireframe, while the bread is cooling, brown the minced beef and cut a handful of pepperoni into small pieces and it to the beef. Add the sauce and garlic powder and stir completely until they are fully mixed then heat. 
The cornbread is not supposed to be cooled off completely but neither should it be hot, cut it into levelled halves and place them cut side up on the cooking sheets.
Put the beef mixture on each halves spreading it to the edges and then sprinkle some cheese. After some minutes in the oven, you will notice that the cheese is melted and your cornbread pizza will be ready to be consumed. 
Final Thoughts
After many long conversations, the debate on whether it's a sandwich or pie will still continue.
The fact that pizza is eligible as an open-faced sandwich and that it actually holds the fundamentals of grouping a sandwich makes it a sandwich. But what we call something is not important but the taste is.