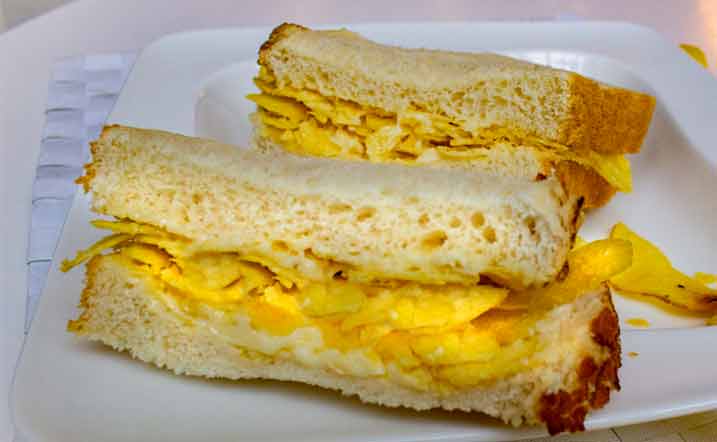 How To Make a Crisp Sandwich
It's a question culinary historians have searched for an answer to; For not that long actually, since crisps were invented perhaps.
But where did the crisp sandwich originate from? Some say it was in a kitchen near Darlington around the middle of last century, who knows…
Let's put history aside just for one brief moment, as today we're going to show you how to make a crisp sandwich. Not just an ordinary crisp sandwich but the perfect crisp sandwich.
Right now, let's "Crack on" as they say up in County Durham.
There are 3 ingredients needed for this legend of a sandwich. Thick sliced white bread, you can see I've used tiger bread. Butter and lots of it and not forgetting a packet of crisps or potato chips as some call them.
I've used plain salted crisps for my sandwich but it's really up to you what flavour you decide upon.
Take 2 slices of thick white bread and spread some butter on one side of each slice.
Pile the crisps on top of the thick buttery bread as shown in my picture.
Complete with the remaining buttered bread slice on top.
Now tuck into this joy of a sandwich taste sensation.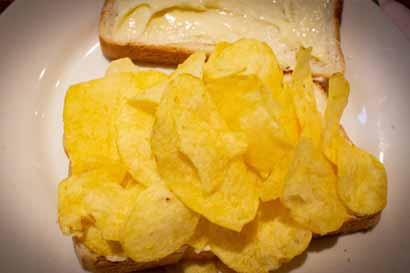 Check out Cooking For Blokes below to watch how they make their crisp sandwich.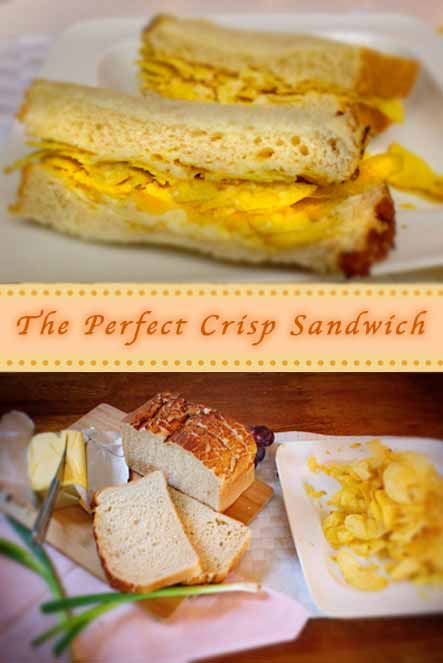 Ingredients
Thick white sliced bread
Butter
Packet of crisps (potato chips)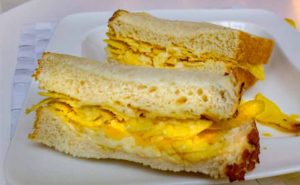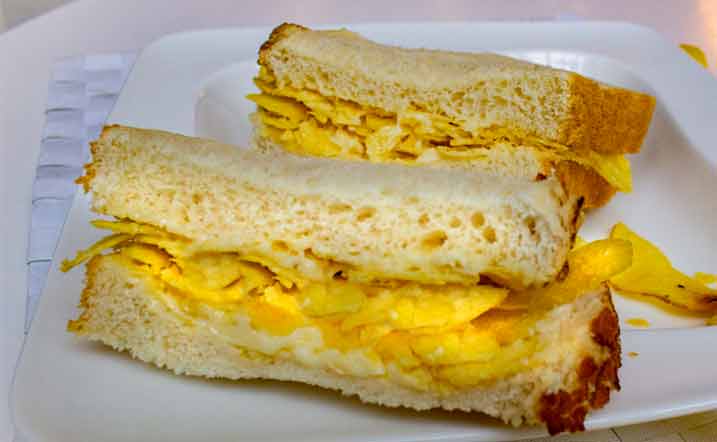 Instructions
Take 2 slices of thick white bread
Butter each slice of bread on one side
Open a packet of crisps
Pile some crisps on top of one slice of buttered bread
Top off with the remaining slice of buttered bread
Serve