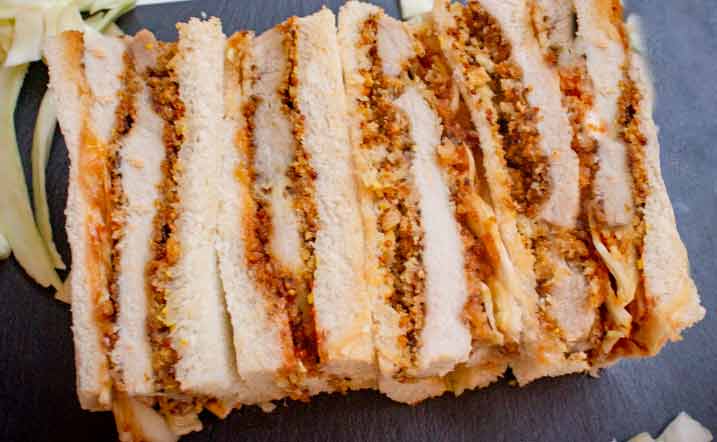 Pork Katsu Sando Sandwich Recipe
Katsu is the Japanese for the term cutlet and sando being the adopted word for sandwich. My pork katsu sando sandwich recipe is easy to follow for those new to Japanese style recipes.
For this recipe we're going to use pork loin chops which are around a centimetre in thickness. You can use a tenderizer to flatten out the cutlet if required.
You'll need some panko breadcrumbs to coat the pork loin, these are readily available in most supermarkets.
To prepare the breadcrumbs, add to a medium sized frying pan and heat until golden brown.
Break 2 whole eggs into a large dish and mix together with a fork. Dry the pork cutlet off with a kitchen towel and coat the meat generously with egg on both sides.
Place the egg and seasoned to taste flour coated pork meat into the panko breadcrumbs and cover the meat on both sides with plenty of the breadcrumbs.
Place the breadcrumb coated meat onto a baking tray and place under a medium hot grill for around 15 minutes until cooked through.
While the pork is cooking chop some white cabbage into fairly thick slices. Take 2 slices of thick white bread and spread one slice with grainy mustard and the other slice with Tonkatsu sauce. You can buy the sauce or make your own if you wish.
Tonkatsu sauce is a Japanese style barbeque sauce with soy sauce and Worcester sauce base.
Layer one side of the bread with the chopped white cabbage, I usually drizzle some tonkatsu sauce onto the cabbage at this point.
Remove the pork from the grill and ensure it is cooked through. Place the cooked breaded pork onto the remaining bread slice.
Combine the 2 bread slices to make the sandwich and then use a heavy plate to gently press the bread and filling together.
Now it's time to carefully cut the crusts from the pressed sandwich bread and serve.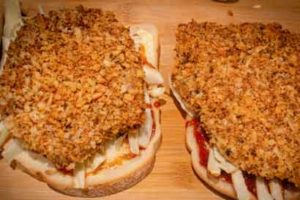 Check out Marion's Kitchen video below to watch how she makes her katsu sandwich.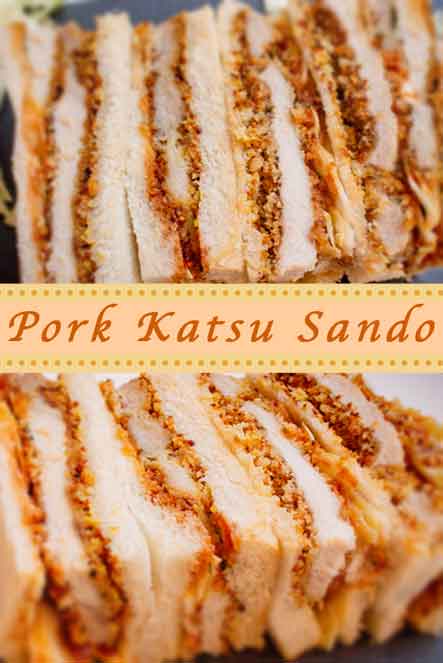 Pork Katsu Sando Sandwich
Ingredients
White sliced bread
2 x 150g pork loin chops
Grainy mustard
White cabbage
2 x medium / large eggs
250 g of white plain flour
Tonkatsu sauce
Panko breadcrumbs
Salt & pepper (Season the flour)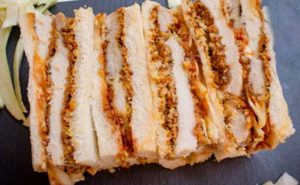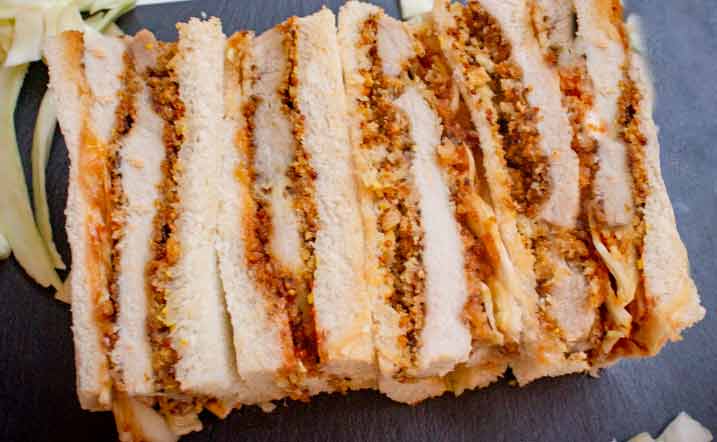 Instructions
Break 2 whole eggs into a large dish and mix together
Heat the panko breadcrumbs in a medium frying pan according to the instructions on the packet
Dry the pork loin chops with kitchen towel
Dip the pork into the egg mix
Dip the egg coated pork into the flour
Dip the flour / egg covered pork into the panko breadcrumbs
Place the breaded pork loin under the grill for around 15 minutes until cooked through
Chop the white cabbage into strips
Spread the grainy mustard onto one side of a bread slice
Spread the tonkatsu sauce onto one side of the other bread slice
Take the cabbage and layer onto one side of the mustard coated bread
Drizzle some tonkatsu sauce onto the chopped cabbage
Place the cooked pork onto the other slice of bread
Combine the 2 slices of bread together
Press the 2 slices of bread with the filling down using a heavy plate
Cut the crusts off the bread
Serve